HPE Security is a leading provider of security and compliance solutions for modern enterprises. They had dozens of smaller applications in their portfolio, but their usability and features were behind today's standards. To tackle this problem, HPE invited us to rethink and redesign the key services in their portfolio. Our aim was to combine capabilities from separate security products under one new product. I was tasked with establishing the visual direction for the product and then work as a the visual lead in our product design team.
Exploring visual territory
Using the recent HPE re-brand as the starting point, we explored potential visual concepts to help us direct the later work. The final visual direction was also influenced by the HPE Grommet development framework that was being established at the time.
As we were designing a brand new product, a systematic approach ensured our work could be easily scaled. After we had established the visual direction and initial style guide, I build a comprehensive visual system and component library to support our design work. This also ensured that the client's team could easily continue the development even after we were no longer involved with the project.​​​​​​​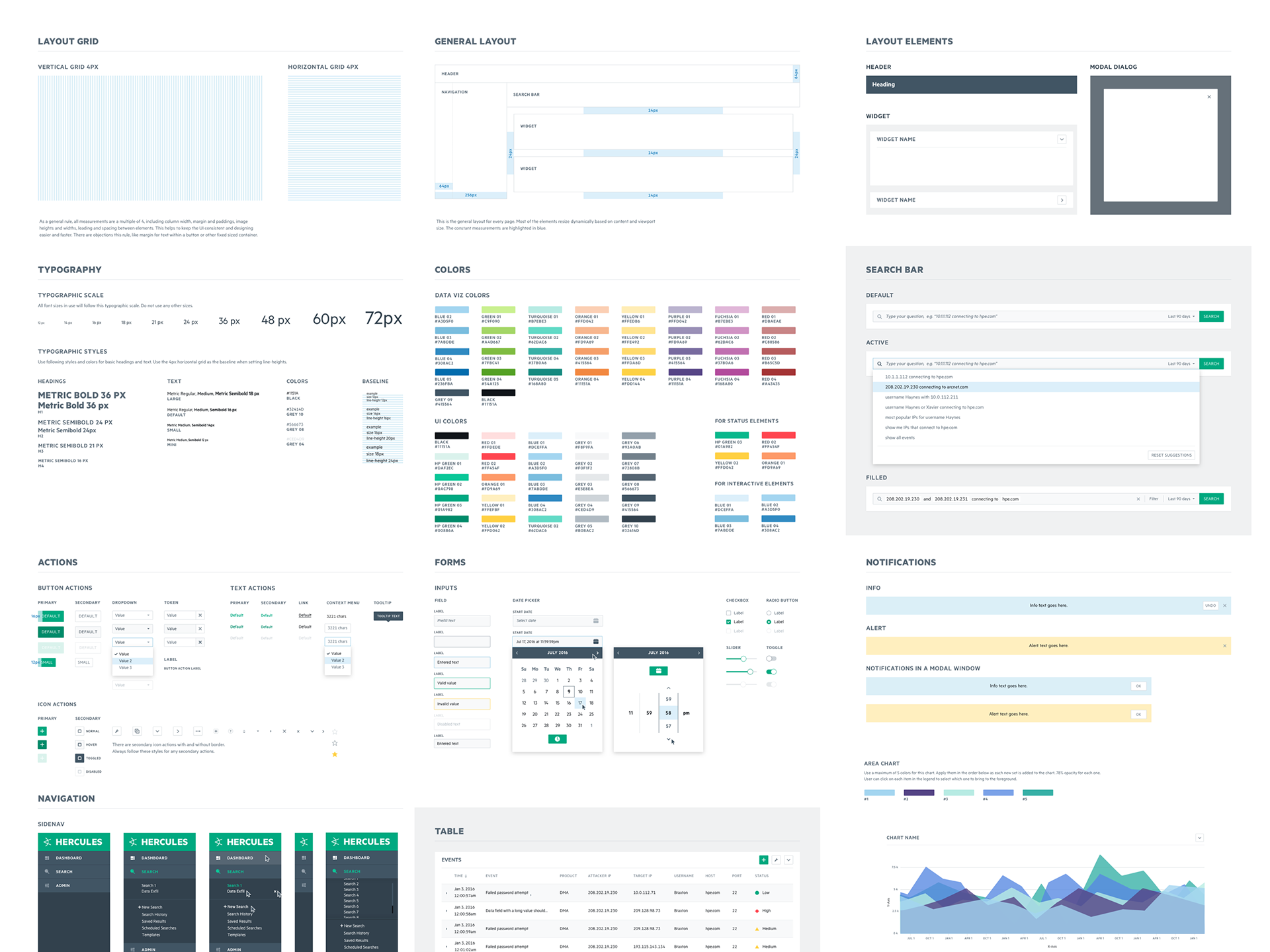 The whole engagement lasted several months with our multidisciplinary team working closely together with client's Product Owners. At the end we delivered a concept solution that combined several complex systems into a single unified, intuitive and
award-winning product.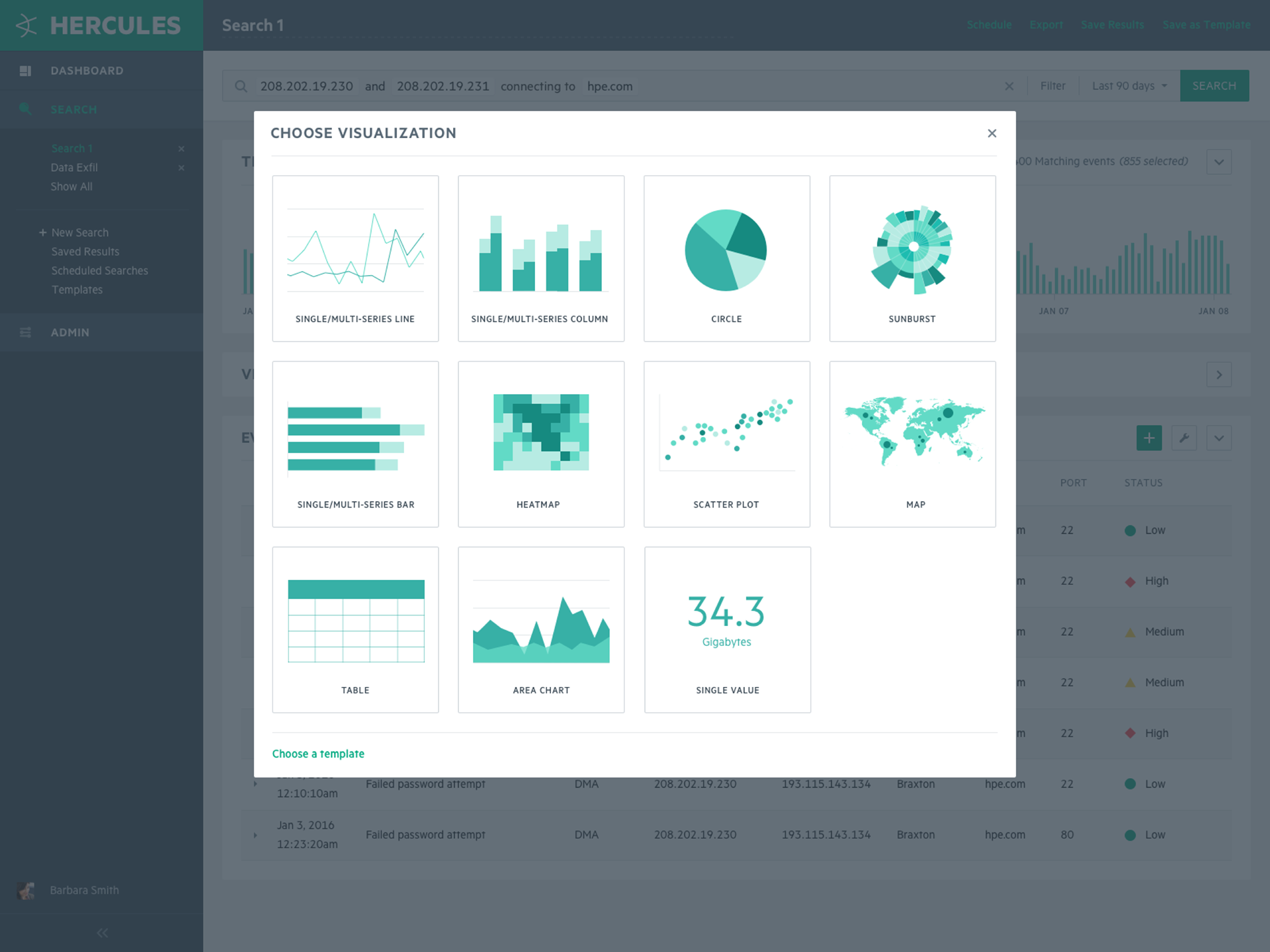 At the end we had combined complex features from multiple software into a one, unified experience.
2017 Security Today New Product of the Year Award 
Winner in Big Data Security Analysis
Winner in Monitoring Solutions
Winner in SIEM Security Solutions
Year:


2016 



My role:


Visual design, UI design, UX design