How do you create a digital service from scratch? That's something we helped our client in the fast casual restaurant sector to imagine. This national chain approached us with an idea to create an off-shoot, digital service company. Our mission was to kick-start a platform to enable restaurants and hospitality businesses to manage their orders, stores and inventories at scale. 
My role was to create a vision of the digital visual language and visualize some initial touch points of the future product. 
Defining the brand and the purpose
As a brand new operation the client was still searching for their voice. Our strategic approach helped them to crystallise the purpose of the servicer. This also meant creating a new visual language based on our brand definition.  
To find the right approach I worked together with the client using mood boards and style tiles to find the right approach.
After finding the right approach for the design language, I composed a style guide and started to build a component library which would work as the foundation for the future design system. I also created a bespoke iconography style for the product.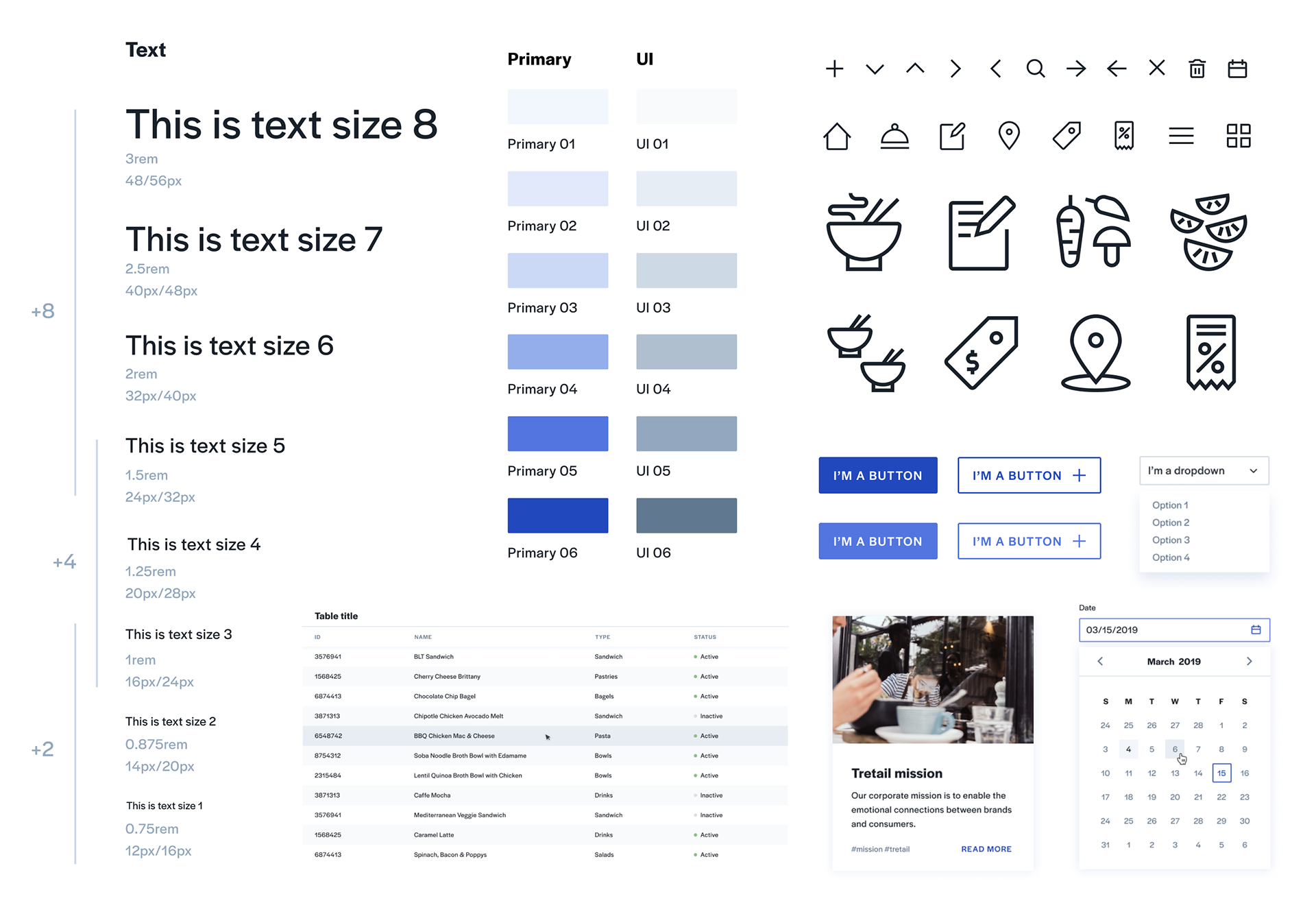 In addition to the component library, I designed example screens based on the definitions of our team's UX designers.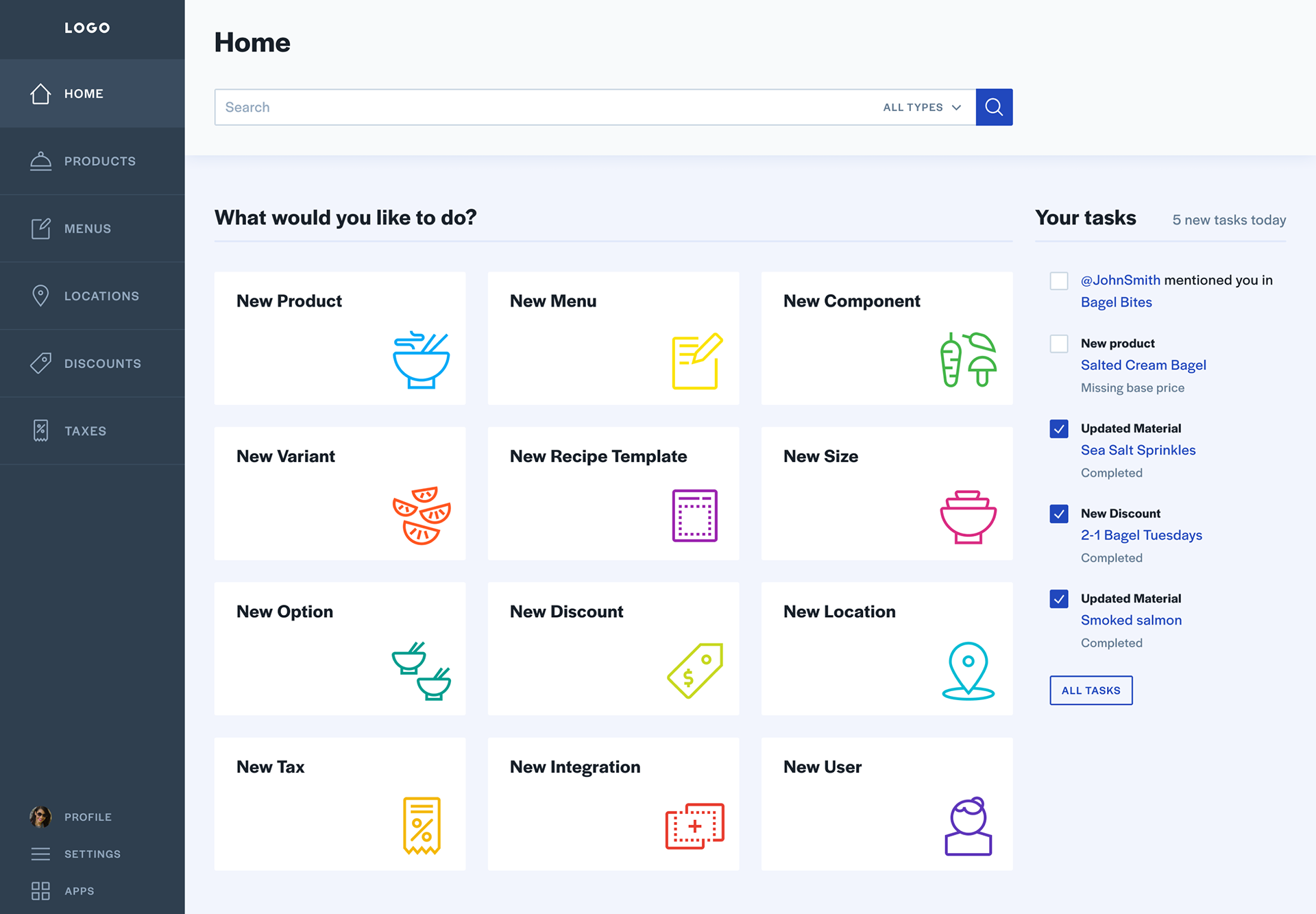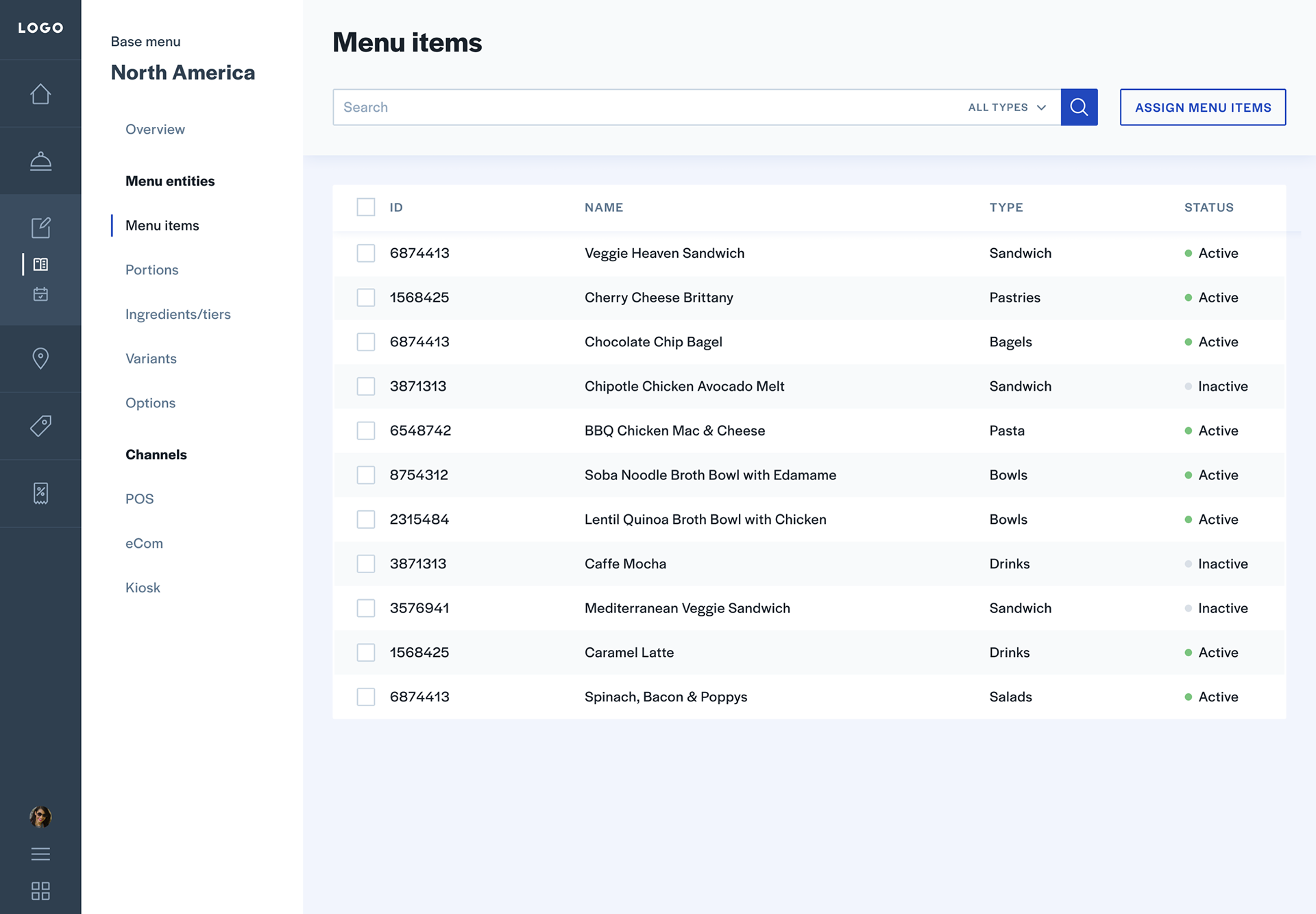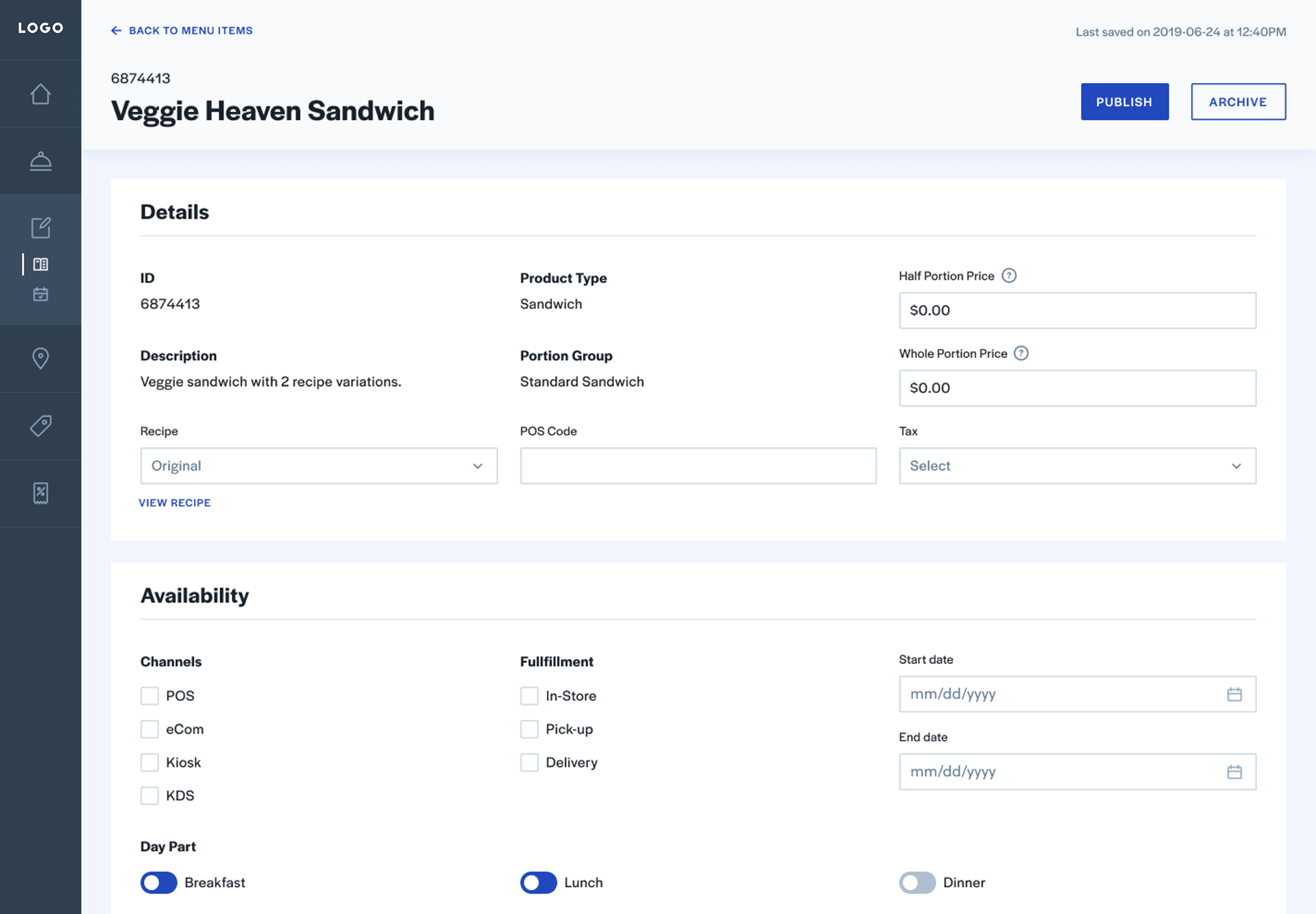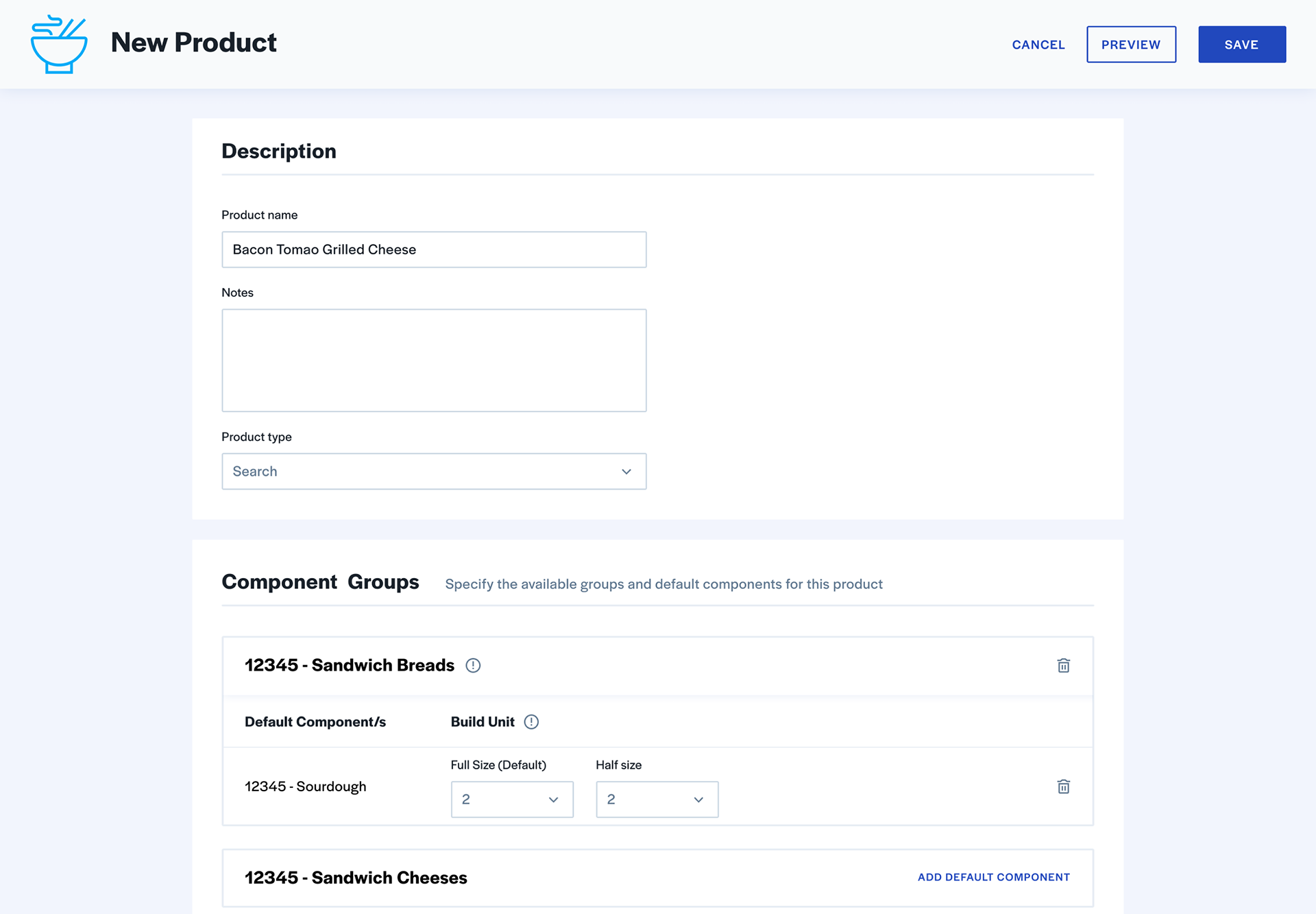 Year:
2019
My role:
Visual design, UI design, brand design