Avetta provides a global enterprise solution for organization's supply chain risk management. After the company rebrand, the new leadership saw a big gap in the product experience and asked us to rebuild it from the ground up. 
My initial task was to create a vision of new visual language for the product. Then I worked as the visual lead, building the MVP of the reimagined product together with our UX designers.
I started with a concept phase, where we identified the initial visual direction. This included brand analysis and style explorations to establish the visual language. 
Having a shared vision helped us to stay on the right track when designing the product further down the road.
Building the UI for software with dozens of different user flows and hundreds of screens required a systematic and iterative process. After we had aligned on the visual direction, I started with the style guide and a component library. We began with foundational elements, like typographic and color system and then built upon it while we worked on designing the product. The Avetta team then continued to evolve the library into a complete design system. www.avetta.design
With the help of our new visual language and UX research we had done earlier, our team started to design the product using agile methodology. After a few months working closely together with the client's Product Owner and Head of Design, we delivered an MVP product with a new, game-changing experience. Our client was then able to develop the product further into an award-winning industry benchmark solution.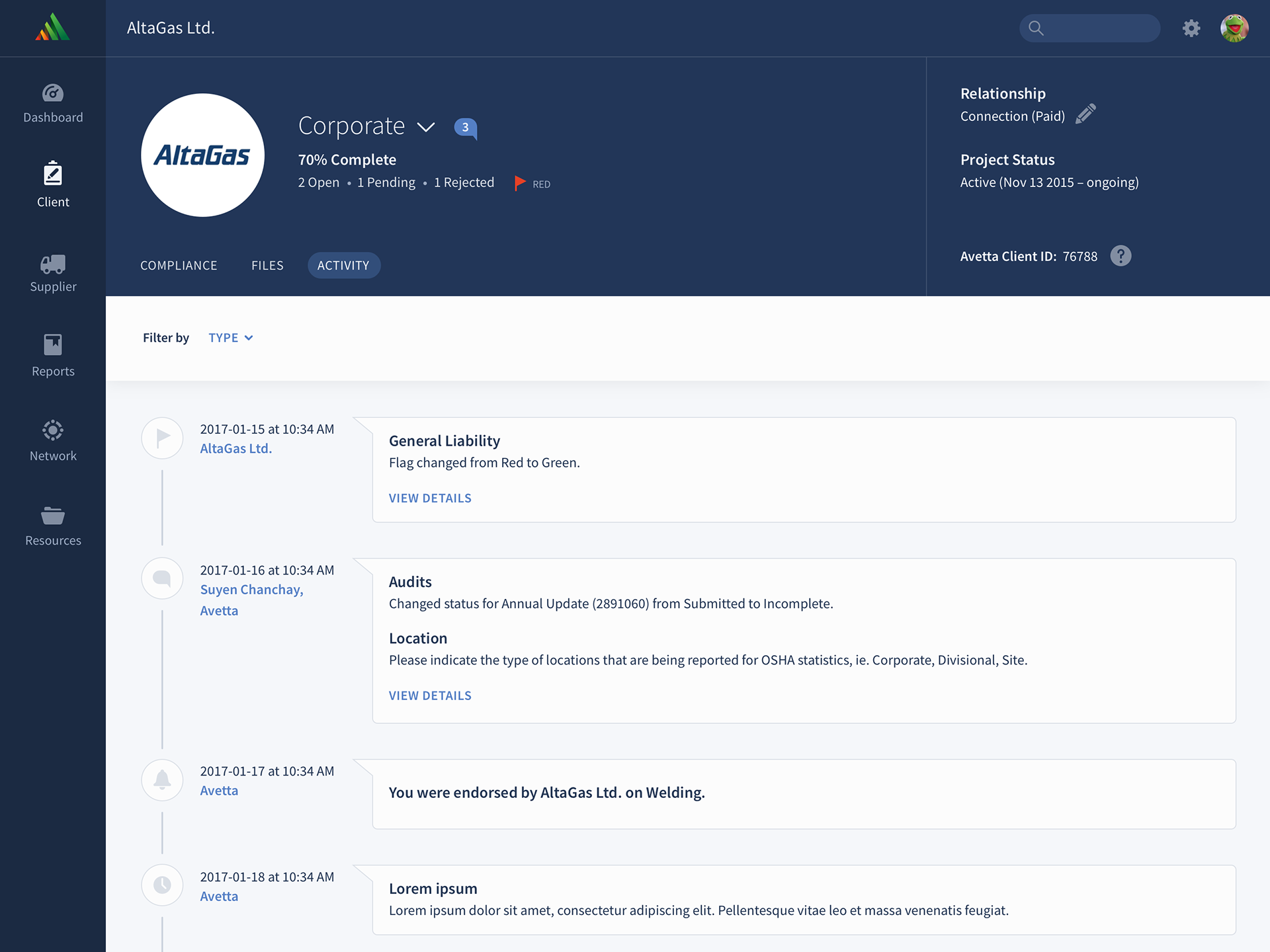 I also created some motion design studies to visualize the key interactions.
"Sophisticated enterprise software of a multi-million dollar company."
After delivering our MVP designs and guidelines, the client felt that they had turned a new page in their product and were comfortable to continue the development internally.
Winner in Supply Chain Management Solutions
2019 Business Sector Media
Environmental Leader Award
Year:
2017 

My role:
Visual design, UI design, motion design, UX design